Our services are tailored to your business needs. We develop solutions with you that are specific to your organisation's goals. We help you to ensure that accessibility is built into everything you do.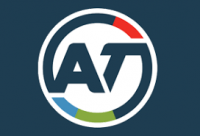 Auckland Transport
Access Advisors have been a great help in identifying and prioritising how we can improve the accessibility of the AT Mobile app. We look forward to working together more in the new year!
Callum McLeod, Project Manager
Chorus
"Just wanted to say thank you so much for that excellent presentation – I got a few messages outside of the meeting to chat to say how interesting it was, so it's definitely resonated with a few people!"
Jess Ellison,  Senior UX Designer 

Spark NZ
Spark engaged Access Advisors to help us improve the spark.co.nz website for our customers that use assistive technologies. We had some really informative sessions and we were given advice on ways to improve our website code. This included allowing the menu bar and search bar to be used with screen readers. We still have a way to go to make the site truly accessible but we're really grateful to Access Advisors. It was great to have their support so that we can help all our customers, irrespective of their needs.
Holly Roberts, Content Designer
ANZ Bank New Zealand
Our work with Access Advisors has been highly valuable to our business. Dr Chandra Harrison is exceptionally knowledgeable on all things accessibility, but is also approachable and down to earth. Importantly for us, she is flexible and adaptive in her services, and able to tailor delivery of solutions to meet our needs.
Fiona Terry, Senior Manager, Customer Vulnerabilities