Message From Chandra – November 2021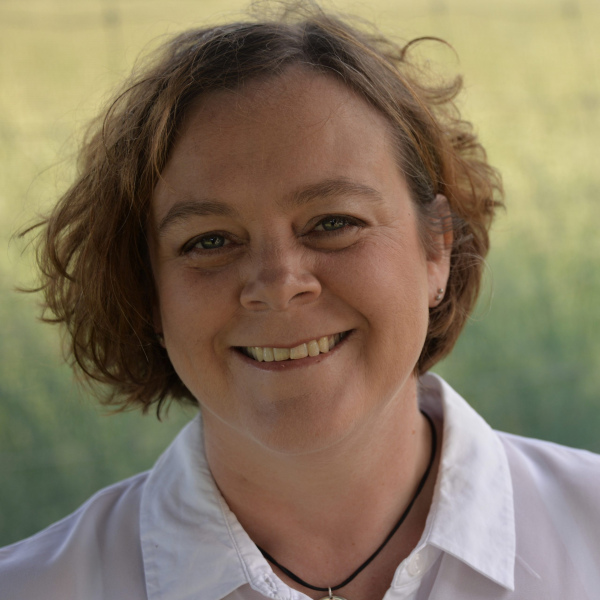 Access Advisors has been very busy over the last couple of months, which is a great indication that people are becoming more interested in digital accessibility. We are thrilled to be working with many new clients as well as all of our established clients.
We would be remiss not to acknowledge the huge leap forward for disabled people in New Zealand, and our industry, with the announcement of a new Ministry for Disabled People. This is a really positive move and we are excited to be part of the accessibility landscape in Aotearoa as things evolve. There is a lot more to be done, but this is definitely a move in the right direction.
In other news, we recently bid farewell to our beloved Britta who has moved onto another role. Thank you Britta for your smile and all your wonderful work over the last two years, we wish you well, and remember that there will always be a place for you here if you want to return. While no one can replace Britta, we do welcome Operations Manager Ross Harrison who has joined us to help us grow.
We are also thrilled with the variety of events we are participating in over the next few weeks. Firstly, there is the Aotearoa Digital Strategy Accessibility Hui on the 2nd of December where the DIA and MBIE are inviting submissions on the digital future for New Zealand. Chandra is presenting at the 'Engaging Diverse Communities' conference in Wellington on 30 November. More details on our events pages.
As Christmas fast approaches remember to be kind to yourself and others. It has been a long and tough year for many. Let's hope that the moves happening in government bode well for an improvement in Digital Accessibility for 2022.
New Team Member – Ross Harrison – Operations
Ross has been working in operations, logistics and business management for the last 20 years. He has owned his own hospitality-based business and worked for a diverse range of businesses across New Zealand and Australia. Most recently, Ross has been working for a multinational providing logistical support to NZDF at Burnham Military Camp in Canterbury.
Holding qualifications in Business Management and Computer Science, Ross has finally taken the leap to join Access Advisors and bring to fruition the long-term dream of siblings working together. He thrives in a customer service environment and enjoys the challenge of building structure and administrative systems to allow the team he is working with to work their magic…
New Ministry Announcement
On 29 October Access Advisors were excited to hear the announcement by the HON Carmel Sepuloni about the formation of the Ministry for Disabled People.
The concept behind our new ministry is to provide an integrated approach and point of contact for the provision of all the support and services available to the disabled community. The formation of this new ministry will (we hope) facilitate the removal of accessibility barriers that have existed for too long.
This exciting news was further complimented by the announcement about a new accessibility framework that will be supported by legislation and the formation of an Accessibility Governance Board. This governance board will be led by and represent disabled kiwis and their whānau.
The move away from a health-based paradigm to a "whole of life" concept will facilitate greater empowerment for the disabled community and is designed to allow the voice of the community to be integrated in decision making at all levels of the new ministry.
For more detail on this exciting announcement please follow…
https://msd.govt.nz/about-msd-and-our-work/publications-resources/information-releases/cabinet-papers/2021/disability-system-transition.html
Something Powerful (and Useful)
Kevin Prince
Long Description ≠ <longdesc>
There's a fair bit of confusion about this subject – a long description (for complex image, graph or table) is merely an alternate presentation of the information that the image represents visually. <longdesc> is an older means of providing a long description that has inconsistent support in both assistive technology and HTML5.
Access Advisors suggest that the best way to provide equivalent information inclusively is to make the graphic the alternate presentation. By describing, in text, what the image shows visually they become complementary (the trend of a graph and the important data points, the percentages represented by a pie chart, or the message that the image conveys).
This will not always be possible without breaking the flow, so the next level of support is to provide the same information by a link adjacent to the graphic which either opens a new window or toggles image and description. This retains the advantage that text is available for all users.
Finally, and with care, use an ARIA-describedby so that screenreaders have a text description available to them.
<longdesc> is dead: Long live long description.
Access Advisors Research Panelist
Access Advisors is thrilled to work alongside a variety of wonderful people on our research panel. Our panelists help with research, usability testing, demo days and being the voice of lived experience. To help you get to know them, each Newsletter we plan to introduce one of our research panel. Our thanks to Genevieve for agreeing to go first.
Genevieve McLachlan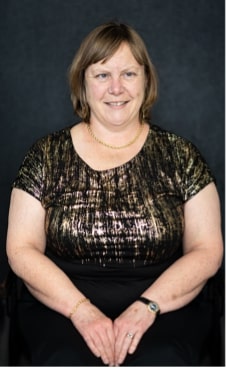 Genevieve McLachlan is a TEDx Pipitea 2021 Speaker & Guest Expert in Solutions-focused Accessibility and Founder & Director of Adaptive Technology Solutions.
Known as The Accessibility Investigator, Genevieve has built a business based on the fact that she's been an analytical problem solver her whole life. She says" it was no surprise to anyone when I decided to help others in a solutions-focused way".
Having grown up with Cerebral Palsy and a vision impairment, Genevieve understands the difficulties faced by people with multiple access needs and she shares this insight both in her own business as well as in her work with Access Advisors.
Genevieve became involved with Access Advisors due to a passion for digital accessibility for all, as she has seen through her own business, the difficulties faced by people with disabilities & older people struggling or unable to manage in a digital world. This has become worse since everything has moved online over the last few years. She has participated in several research projects with Access Advisors, helping to ensure websites are accessible to everyone.
Genevieve uses magnification software to read her computer & an electronic magnifier to read print. Because of advances in Microsoft Windows accessibility features, she now uses the in-built Windows magnifier, but this has not always been the case. Her aim is for standard technology to become accessible to everyone, no matter their access need.
The message Genevieve would like to convey to digital designers is that if you design for accessibility, then your website will be accessible to everyone, not just the 1 in 4 of us living with disabilities. It is more cost effective to get this right at the outset.
An avid member of the community, Genevieve belongs to two Toastmaster Clubs and has served in various committee roles in each of them. She was Area Director looking after three toastmaster Clubs in the Hutt Valley for the 2020-2021 Toastmaster year.
Genevieve has won numerous business awards and in 2016 was named in the Queen's Birthday Honours as a member of the New Zealand Order of Merit for services to people with disabilities.
If you would like to find out more about our research panel, please get in touch via email Access Advisors or call 0800 300 099.
My Digital Identity Adventure
Julius Charles Serrano, Accessibility Consultant
As a blind user of technology, you experience unique challenges others can't even imagine. Whether they are fun challenges, make things slightly difficult, or hopelessly impossible, you always learn lessons and gain new insights.
For example, proving your identity as a Blind person can be problematic. There are many occasions when I need to prove my identity and come across problems. I'd like to share my journey… A relevant example is the process of confirming who we are and whether we are vaccinated. I had my second Covid vaccine several weeks ago. And like most people, would like to have my vaccination certificate as it may be required during social gatherings and in public places.
I read the info about vaccination certificates on the health.govt.nz website…"The certificates will include a QR code which you'll be able to print or save on your smartphone in your Apple Wallet or Google Pay."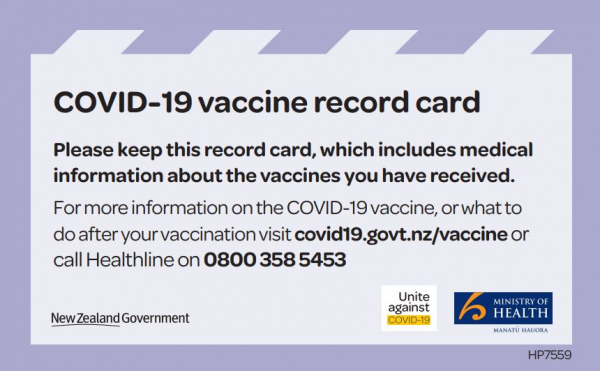 My first question was "what about blind people who don't have smartphones?" I know of some who still have classic Nokia phones with tactile keypads. Many people with disabilities don't have the income, or desire to purchase the latest mobile technology. And others struggle to understand how to use smartphones.
Secondly, the requirement for a driver's license or NZ passport to get the certificate. Like many other blind people, I don't have a driver's license (for obvious reasons). And as a New Zealand resident, I have only an overseas passport and not all people with disabilities in New Zealand have passports either. I didn't find any information addressing these concerns, so I'll probably be getting in touch with Ministry of Health to help with that.
Thirdly, the QR code, imagine the certificate owner placing the smartphone near a poster or surface containing the code. As a blind person, these tasks are "hit and miss" as I am unable to perceive correct angle or exact position of the code.
We are not sure if the process will include facial recognition, but it's important to mention that this technology doesn't always work for blind people because we are generally unable to make steady or accurate eye contact with a camera.
These are important issues that aren't always considered; if I am only thinking from the Blind perspective, what about people with other disabilities?
At the time of writing (middle of Nov), the certificates will be available later in the year and it remains to be seen how accessible the QR code certificate will be to blind people and others with disabilities. Access Advisors will surely keep you updated on this issue.
My insight on the Accessibility of Digital Identity…
There is much to be done to make digital identity fully accessible for people with disabilities.
As a person with a disability, I often need to learn new technologies and how to use technology in different ways – more than the usual IT stuff – to fulfill online transactions. This isn't equitable.
Government agencies, and business, require deeper awareness of the lesser-known challenges faced by people with access needs. E.g., If I can't see where to sign, how can I?
As we start to do more online, Government and business must consider alternative and equitable ways to allow all people to participate.
Some suggestions to help make the digital identity processes accessible…
Provide more than one way for people to prove their identity. Realisethat if there is only one way to do something, those who cannot perform that task cannot accomplish it.
Consult people with accessibility needs. Letting these users experience the system shows you what works and what doesn't.
Understand international guidelines on accessibility. Encourage your team or supplier to implement these principles of accessibility.
Provide a way for people to give feedback. This can be an online contact form or a phone number.
Research case studies and examples. There's a good chance others have used the technology you are using. These are a great resource to help improve your digital identity process.
Thanks for joining me on my accessibility journey! Next time read about how getting forms from a government department has proven problematic. We'd love to hear your thoughts or if you need advice about how to make your services more accessible email Access Advisors or call 0800 300 099.
Access Advisors Coming Events
Engaging Diverse Communities and Stakeholders
November 29th, 8.30am to November 30th, 4.30pm
Wharewaka Function Centre; Wellington
December 2nd, 5.00pm – 7.00pm
Unable to join us? Send a submission via email to digitalaoteraoa@dia.govt.nz
Please visit our website to meet the team, for more news and blog posts and details of all our services. You can contact us by calling 0800 300 099 or email us at info@accessadvisors.nz. You can also contact us through the form on our website to ask a question or request our help.