Message From Chandra – June 2022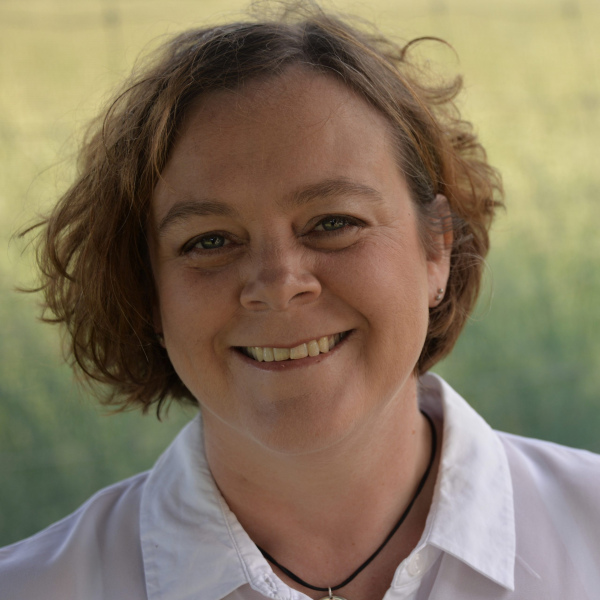 Where did the last six months go? It is almost like time totally altered as a result of Covid and all the craziness, and the coughs and colds and flu that has followed. But as we head into winter and the second part of 2022, there seems to be a little more optimism, and a newsletter from us, in which we've included, our new staff, a profile of one of our panelists, a couple of topical blogs, some industry news and of course Kev's Top Tip.
The Access Advisors' team is growing with two new additions, with Heidi Taylor (Wellington) and Katherine Baker (Hororata) joining us. The team is as awesome as it is diverse, and I'm thrilled to welcome them both onboard. This month we also celebrate Julius' one year anniversary, Sandrine doing some awesome dev work and Kevin taking on more leadership responsibility. We couldn't do it without you all.
While the world is still a bit on the wild side, there are certainly some positive movements in the disability world such as the new Ministry coming online on 1 July and a Disability Survey planned for 2023. The Accessibility team at DIA have also created some more valuable resources. We'd love to hear your thoughts about these Industry updates on our social media channels.
We've also had a quiet six months on the webinar front due to our increase in workload. So, we are thrilled to announce a new Access Aotearoa Webinar Series with the first planned for Helen Keller Day on 27 June. These free events every couple of months with different themes will help raise awareness of the wide range of access needs that we consider when we do our reviews. We look forward to you joining us.
In other interesting events, I'm also likely to be involved in a Tech for Good event in Auckland in July (more details to follow) and Ross and I will be attending the 2022 Disability Inclusive Pathways Conference in August and hope to see you there.
Happy reading
from Chandra and the team at Access Advisors
Access Advisors' Team Update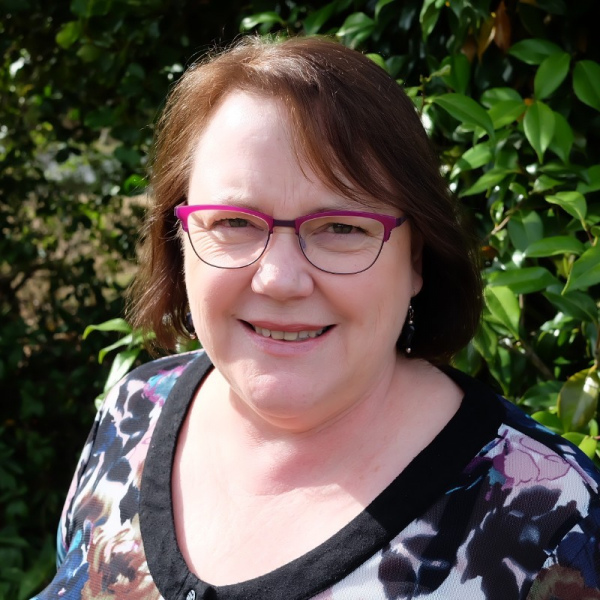 Katherine Baker - Executive Assistant
Katherine joined Access advisors in April 2022 to take on an administrative role. She has many years of experience in administration, accounts and payroll. She will also be the new contact person for the access panel.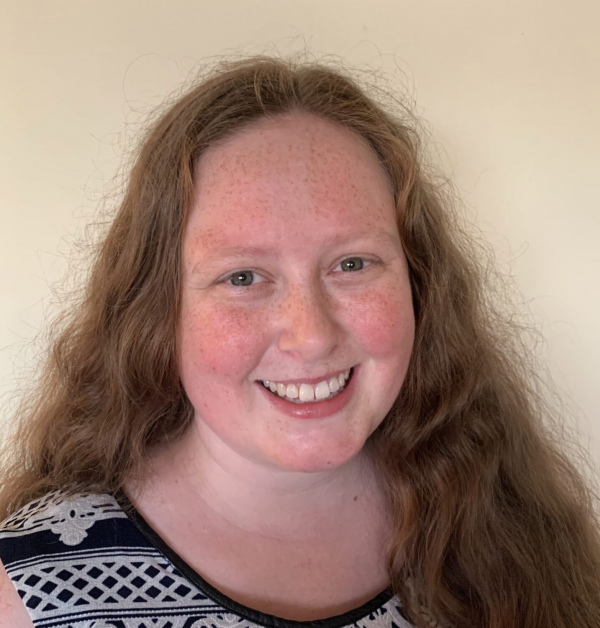 Heidi Taylor - Junior Accessibility Advisor
Heidi joined Access Advisors in March 2022 as a Junior Accessibility Advisor to help our growing company refine some of our processes and to learn more about accessibility services.
Access Advisors' Access Panel – Panelist Profile
Introducing Amy Hogan
Access Advisors is honoured to work alongside a variety of wonderful people on our Access Panel.
Our panelists help with client facing research, usability testing, demo days and being the voice of lived experience.
In this newsletter we say specific thanks to Amy, who is a member of our research panel and who has helped us out on numerous occasions. Amy provides her unique sense of humour and her lived experience in our research projects.
If you would like to find out more about our Access Panel, please email Access Advisors or call Katherine on 027 265 4207.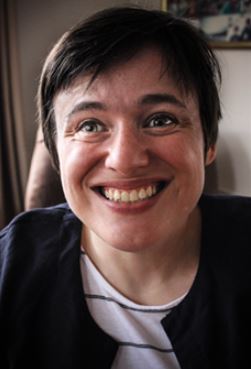 My name is Amy Hogan and I am based in Auckland, New Zealand.  I have 15 years' experience implementing and overseeing national disability research projects as a researcher, analyst, writer, and advocate, focusing on health and social justice. I bring my unique combination of personal and professional experience into international forums.
 I live with cerebral palsy (CP) and have, over the past decade, incorporated my day-to-day experience into my work at the Cerebral Palsy Society of New Zealand. Here I have developed and implemented research, policy advocacy, system change and advocacy.
I am currently undertaking a Masters in Critical Health Psychology and my thesis, which analyses the language construction of purported treatments and cures, will be complete in 2022. I also have significant experience as a lecturer, panellist, keynote speaker and provider of subject-matter expertise.
These audiences have included government ministers, senior international academics, policy advisers, community groups, students, and multidisciplinary professional groups.
Over the last three years I have participated in a variety of activities with Access Advisors. These include usability testing of websites and apps, demonstrations of my assistive technology and videos for Access Advisors' client, demonstrating the issues faced when using inaccessible technology.
If you want an opinion about how your digital platform works, then contact Access Advisors. If you have an opinion about how things work and want to be heard, then join the Access Panel.
Helen Keller Day – June 27th
A happy life consists not of the absence, but the mastery of hardship – Helen Keller
Helen Keller, was born 27 June 1880 and died 1st June 1968. She was the author of twelve books, a disability rights advocate, political activist and lecturer. She was also Deafblind.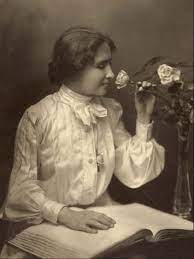 Helen Keller's visit to NZ: A childhood memory
In 1945 our family moved from rural Hastings to Auckland so I could go to the Blind Institute in Parnell for an education. I had Infantile Glaucoma for which there was no cure 77 years ago. As blind kids we played hockey and cricket with rattly balls, skipped, chased, bold old tires around the yard and had cock fights with the big kids carrying us small ones on their backs.
The Institute consisted of a school for about 30 children, workshops and four single-sex hostels for working and retired adults. At one time it was said there were more than 400 blind people living on the Parnell site.
On a Friday afternoon in 1948, when I was eight years old, we all crowded into the large dining room of the Main Building to hear Helen Keller "speak". We sat in rows on hard wooden forms. The place was packed. We small children were briefed to a degree about Helen Keller and her deafness and blindness, and her many works. However, the loss of both sight and hearing wasn't foreign to us as one or two kids had this dual loss to some degree.
My childhood interest was captured by our teacher's brief description of Helen Keller's life. My mother was deaf, and I wondered whether Helen Keller would be like my mother. I was puzzled when she began to speak as I couldn't understand a word. Her voice was a deep contralto rumble, and unlike my mother I couldn't catch what was being said. But then, Polly Thomson translated Helen Keller's talk.
I was totally mesmerised by how Polly Thomson could listen to Miss Keller for what seemed a long time, and then repeat her words clearly to us. It was also a mystery to me how Miss Thomson could use tactile hand signs to get questions to Helen Keller, then to answer all queries clearly and with accuracy.
I can't remember the content of Helen Keller's talk or the line of questioning, but I do recall my absolute fascination with the process of hearing speech I couldn't grasp and then having Miss Keller's words magically conveyed back to us by Polly Thomson, so enabling the audience to fully participate.
I left the hall wondering how it was that my mother never missed a beat bringing up my two brothers and me. We never got away with anything.
These memories have become richer with the passing years and continue to drive me to seek better opportunities and learnings for people with dual sensory loss. The real learnings lie with refining systems of education, socialisation and acceptance of the right to live life to the full, with the same opportunities as everyone else.
Big thanks to Don McKenzie for sharing his memory.
Spoon theory: Employing diverse workers
by Dr Chandra Harrison
During a chat with a dear and valued client the other day I realised that I am extremely fortunate to work in this industry and work with such a hugely diverse and honest and humane bunch of people.
Firstly, my client mentioned that he would love to employ disabled people but was a bit nervous about it. Knowing some of the people he works with I countered with the fact that he already does employ a variety of disabled people and deals very well with their diversity. So much so that he may or may not have mentioned that he got a 100% team rating from his employees as their leader recently.
Secondly, I realised that our team at Access Advisors is also a hugely diverse bunch of people both culturally and otherwise. Culturally, we have people from New Zealand, Australia, France, Britain (although he is also now a Kiwi too) and Philippines. This means that there can be cultural issues, and accents, at play on many an occasion.
Our team also has a variety of chronic medical issues, mental health issues and disabilities of diverse types. And yes, I do believe our diversity is more than the average workplace. All of us have either personally lived with a chronic illness or disability or lived with someone who has a chronic illness or disability for most of our lives. This is probably part of what makes us good at our jobs.
As a team of disability-aware folks, we all know about 'spoon theory' where spoons metaphorically stand for finite units of energy. [To be honest some of us didn't know but we all do now]. Spoon theory is a concept that helps people with chronic illness and disabilities explain how much energy or otherwise they may have on any given day.
Read the rest of the blog on our website.
News from the Accessibility Industry
New Ministry for Disabled People
The recent budget had some interesting support for accessibility. Funding for the new Ministry is set at $735 million over 5 years so that it can continue current services and develop/deliver future services for disabled. There is also increased funding $11 million over 4 years for community-based services to support disabled people.
The Enabling Good Lives initiative is to be extended to more of the disabled population and their whānau in NZ with funding of $100 million over 4 years. For further information check out the 2022 Budget and the Ministry for Disabled People.
2023 Disability Survey
The 2023 Disability Survey will be the first national disability survey since 2013. StatNZ asked for submissions on what should be included in the next survey. Access Advisors made a submission recommending that finer detail of access needs and assistive tech use was needed. If you are interested here is some feedback on the 2023 Disability Survey.
Web Accessibility Guidance Report
This is a government initiative developing web standards and providing information making web accessibility easier to understand. Another batch of guidance has just been published and comments are invited until 30 June 2022. Web Accessibility Guidance project.
Upcoming Accessibility Events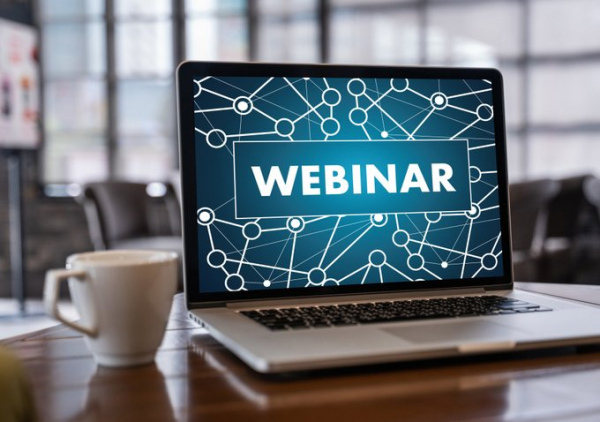 Free Access Aotearoa Webinar
Monday 27 June 2022 – 12-1.30pm
In honour of Helen Keller, join Chandra and a panel of members from Deafblind NZ for a discussion on accessibility.
The webinar will offer you valuable insight into digital accessibility and specific needs for people who are Deafblind.
This is a ticketed event – order tickets here
2022 Disability Inclusive Pathways Conference
This is the second year this conference has been held.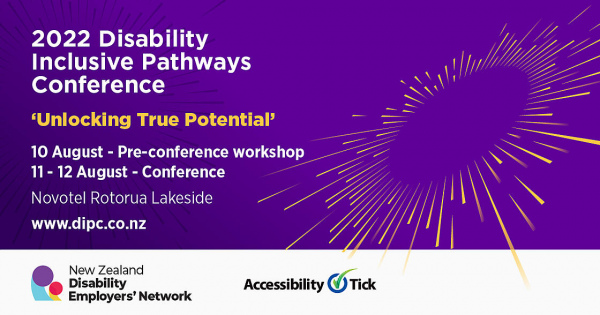 Kev's Top Tip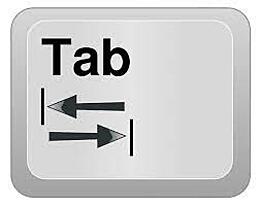 To check for keyboard access, always check your web page with the TAB key. Each time you tap TAB there should be an element highlighted (even if only by a dotted outline.). If you can't find where that visual focus indicator is then you have a problem that needs investigating. Is it an element without a defined indication, has something been hidden visually but not accessibly?

Kevin Prince – Senior Accessibility Consultant
Please visit our website to meet the team, for more news and blog posts and details of all our services. You can contact us by calling 0800 300 099 or email us at info@accessadvisors.nz. You can also contact us through the form on our website to ask a question or request our help.