Julius Serrano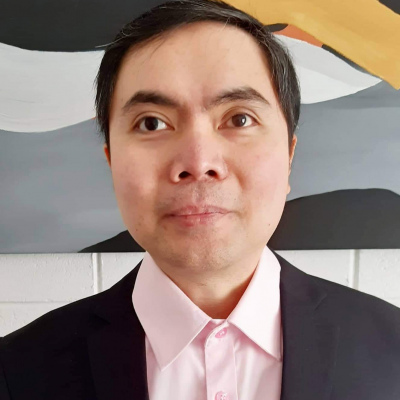 Digital Accessibility Consultant
Julius started his journey in accessible technology in 2000 when he discovered the wonder of screen reading software. Now, he is a consultant and trainer helping make the Internet a more accessible and inclusive place.
Julius has conducted accessibility training and workshops in New Zealand and several countries in Asia. He has trained hundreds of people on web accessibility and assistive technology. Attendees are treated to a combination of education, inspiration, and his unique sense of humour.
As an accessibility consultant, Julius has performed testing and audits for Ministry of Health, Ministry of Justice, ASB Bank, Electoral Commission, Vodafone NZ, Department of Conservation, NZ Transport Agency and many others. He enables his clients to experience the joy and fulfilment of knowing that their content can be accessed by all regardless of ability. Julius feels blessed to help improve online accessibility – being a person who is totally blind himself.
Outside accessibility, Julius runs a results coaching business. He helps professionals access their best self so they can easily eliminate any personal barriers and achieve their biggest goals.
As much as he loves being an accessibility advocate and results coach, Julius is first and foremost a husband and a father. When he's not working on accessibility or coaching professionals, Julius enjoys most
of his time with his wife Minnie and their two children in one of the peaceful suburbs in Wellington.
Check out Julius on LinkedIn